Four GreenScreen® Sessions at GreenBuild 2014
Dear Colleagues,
I am looking forward to seeing many of you at GreenBuild, and want to invite you to join me at some interesting sessions (see below for dates and times). Our team has launched the next cohort of the GreenScreen Practitioner course with a talented group of experts (both taking and teaching!). We are also developing online training materials, and working on expanded guidance for GreenScreen List Translator and "How-To use GreenScreen to Earn LEED Credit".
Many thanks to all who continue to support our work and find value in GreenScreen. See you in New Orleans!
Schedule of Events:
---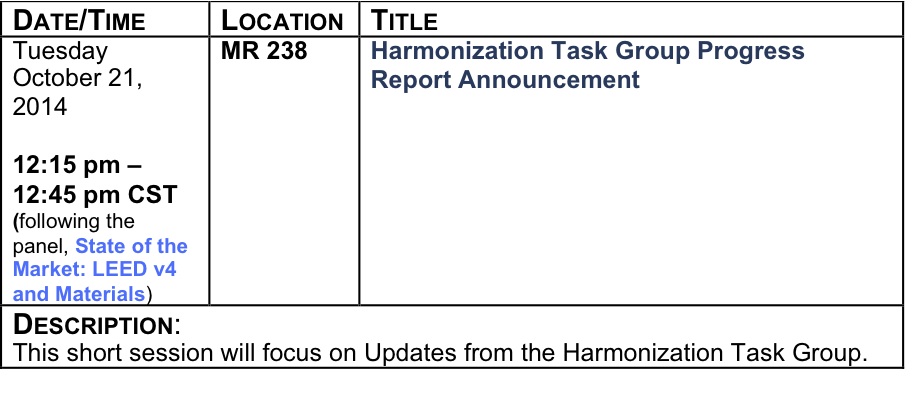 ---
---