GreenScreen® Newsletter - January 26, 2015
1/26/2015 Lauren Heine Blogs Bulletins
Greetings from the GreenScreen® Team
---
We hope there are great things in store for you in 2015!

2014 was an exciting year for us. Here are some highlights:
We look forward to an equally productive 2015.
Sincerely,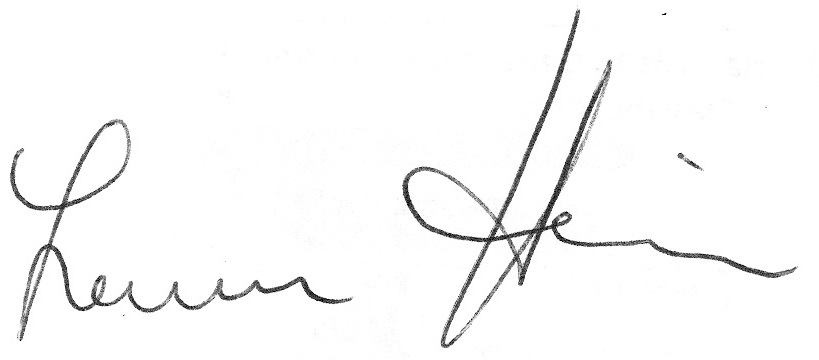 Dr. Lauren Heine
Co-Director, Clean Production Action
Director, GreenScreen Program
Juneau, Alaska

---
---
GREENSCREEN STORE
---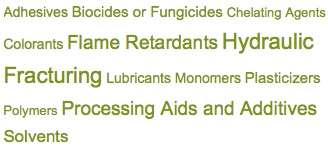 GreenScreen Store:
NOW OPEN
The GreenScreen store is fast becoming a central repository for GreenScreen assessments. Visit the store to purchase or download free Certified assessments completed by Licensed Profilers.

Assessments in the store are categorized by primary application or Chemical Abstract Service Registry Number (CASRN).
---
Assessment Types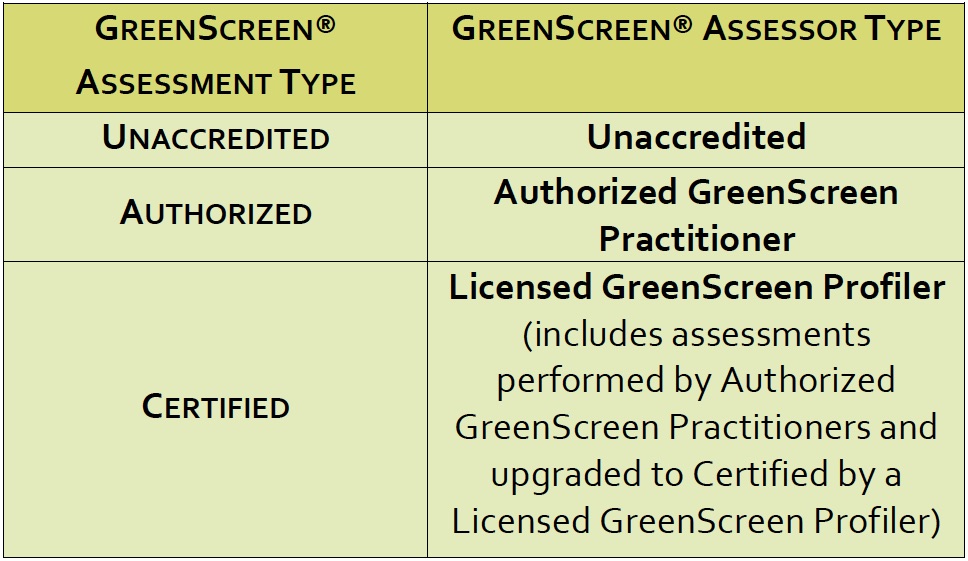 We have developed a system to help you distinguish between assessment types performed by a variety of assessors.

Currently, only Certified assessments are available on the GreenScreen store.



---


PRACTITIONER PROGRAM

---

Now Accepting Applications

Demonstrate your leadership and expertise with professional credentialing.

What is an Authorized Practitioner?
Authorized GreenScreen Practitioners are licensed to author GreenScreen assessments for their registered organizations and are eligible to have their Authorized assessments upgraded to Certified status.

We are now accepting applications to the May 2015 GreenScreen® Practitioner Program, our most advanced GreenScreen training and credentialing program combining the Advanced Topics class with the GreenScreen Practicum.

This live, web-based training features:

Cutting edge scientific information in support of GreenScreen
Personalized coaching from seasoned experts
Hands-on experience performing GreenScreen assessments
Active and engaging learning environment
Small class size
High staff-to-participant ratio (1:6 or higher)
Intensive eight-month commitment

To learn more and apply, visit our website.

We look forward to hearing from you!

---

---

New Practitioners

Another fine group of scientists joins our growing community of Authorized GreenScreen Practitioners.



Congratulations to:



WEBINARS & WORKSHOPS

---

Featured Webinar - "GreenScreen: A Method to LEED v4 Compliance"

Hosts: Clean Production Action and GreenCircle Certified, LLC
Presenters: Dr. Lauren Heine, Director, GreenScreen Program and Co-Director, Clean Production Action; Annie Bevan, Certification and Operations Manager, GreenCircle Certified, LLC
Date: February 12, 2015
Time: 11am Pacific/2pm Eastern

Register

Since USGBC released LEED v4, there has been a steep learning curve for both manufacturers and LEED Practitioners who are scrambling to keep current with the rating system and its approach to inherently safer materials through the new Material Ingredient Disclosure and Optimization credits. Both of these credits lean heavily on GreenScreen and GreenScreen List Translator.

Clean Production Action is creating a "How To" guide for using GreenScreen to achieve the new LEED v4 Material Ingredient Disclosure and Optimization credits. GreenScreen Profilers can assist manufacturers with their product inventories and chemical assessments. We have recently launched a partnership with GreenCircle Certified, LLC to establish an easily identifiable option for manufacturers to communicate compliance. GreenCircle will provide certification for inventory and optimization documentation and issue LEED v4 compliance marks for products that meet the credit requirements.

Register for this webinar to learn:

How GreenScreen can help manufacturers identify and develop products that can contribute to earning LEED v4 Material Ingredient Disclosure and Optimization credits through the debut of our "How To" documentation.
How our partnership with GreenCircle Certified will simplify the process for LEED project teams, architects, designers, and manufacturers.
How to join the newly formed consensus group that will test and refine the "How To" document and the LEED v4 compliance and certification processes.

---

---

Workshop - "Design of Safer Chemicals and Products: The Nexus of Toxicology and Chemistry"

Join Northwest Green Chemistry and the Molecular Design Research Network (MoDRN) on April 23 – 24, 2015 in Troutdale, Oregon for a two-day workshop. The workshop will introduce chemists, toxicologists, and material scientists engaged in material selection and product design to systematic decision-making about design and selection of safer commercial chemicals. The most prominent tools used in chemical design and predictive toxicology will be explored in a hands‐on approach to screen out highly toxic chemicals and rationally design or select safer chemical alternatives for products or formulations. Concepts and case studies will be provided.

Download a flyer for the workshop.

Registration is now open.

---

---

Workshop - "Meeting Flammability Requirements for Commercial Buildings & Construction"

Sponsored by PINFA NA and National Pollution Prevention Roundtable
April 15-16, 2015, Safety Harbor Resort & Spa, Safety Harbor, Florida (on Tampa Bay)

PINFA NA and National Pollution Prevention Roundtable are sponsoring this event to present trends in the building and construction industry that will affect the choice of flame retardants & building material solutions. Attendees will hear from building materials' OEMs, architects, regulatory experts & solutions providers regarding needs in the changing commercial building & construction industry.

The agenda includes an introduction to the latest developments in flame retardant technologies and a primer course on fire retardants, flame retardant materials & the most important industry fire test methods. The conference will continue with presentations from experts in the construction field regarding environmental, regulatory & testing requirements as well as advanced manufacturing & materials technologies. This workshop should be of interest to OEMs; Designers; Manufacturing; Market Development; Supply Chain; Regulatory, Green Chemistry & Building Organization

Download a flyer for the workshop.

Registration is now open.